"Nanchatte" means that "close to the real one".
However, our newly-made costume is extremely realistic.
You can feel as if you are a noh performer.
Take a photo of you wearing the costume and a noh mask on the Kuraki Noh Stage.

We hope that this experience will be an opportunity for many people to be interested in nohgaku.
About the Costume
At this event, 2 types of outer garment are available. One is a wide-armed costume called "choken". It is an elegant dress and is mainly worn by a female role who performs a noh dance. The other one is kariginu. It is a gorgeous costume which a male role of high status wears. Although the materials are silk , our kariginu was weaved in Kyoto with the same technique used for the real one. We also made 2 pairs of hakama, a piece of clothing that covers the lower part of the body. The ohguchi type of hakama, at this opportunity, has very broad hems and is made of firm clothing fabric. You can choose a red or navy-blue hakama, both of which can be adjusted for your height.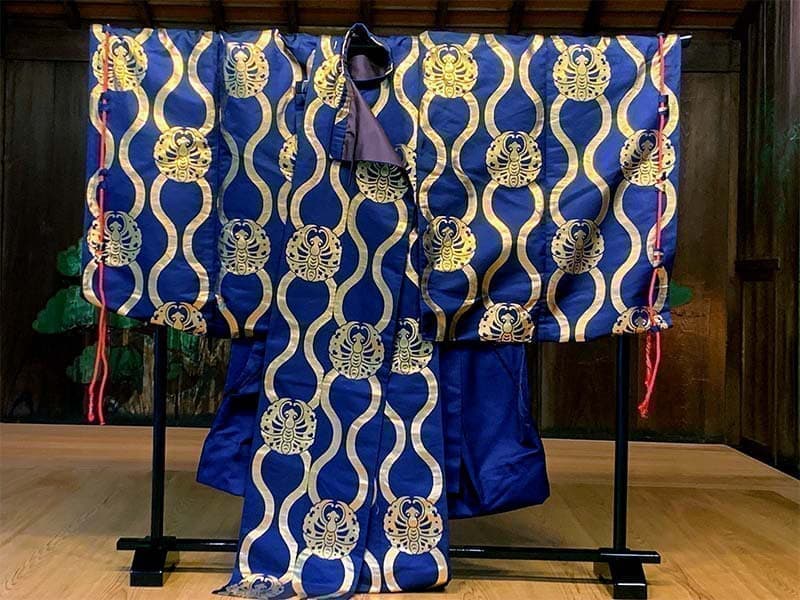 Kariginu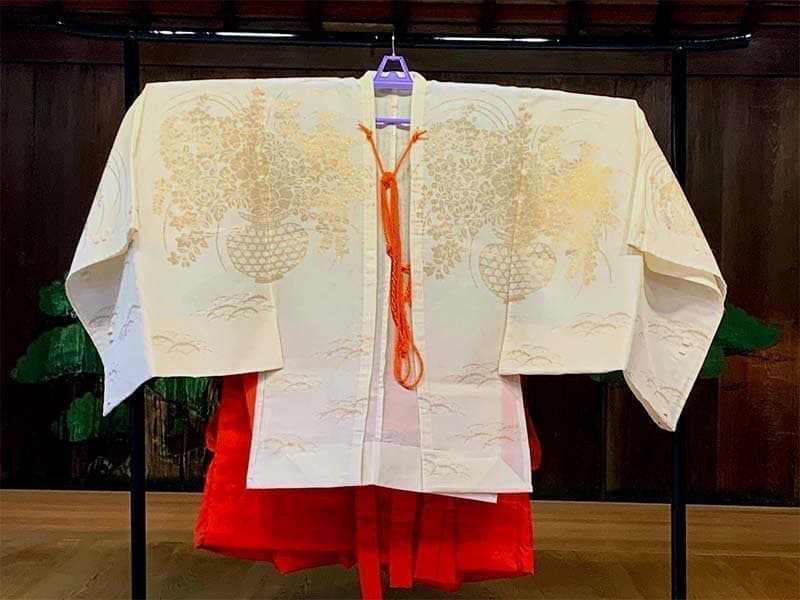 Choken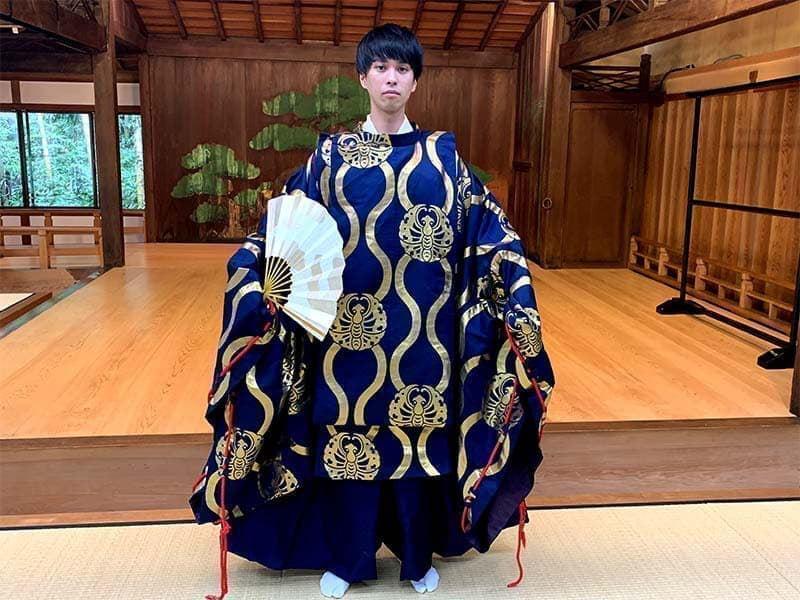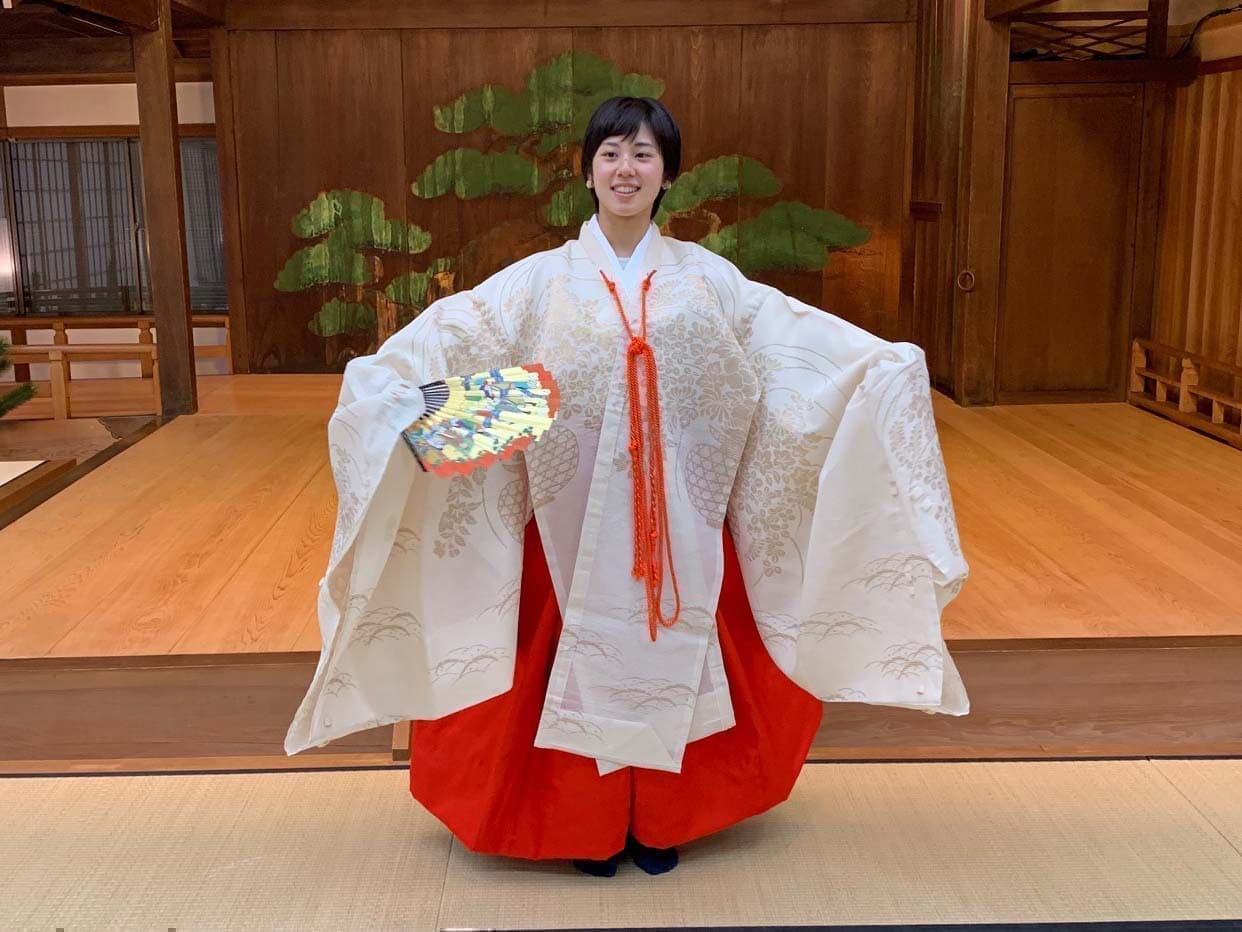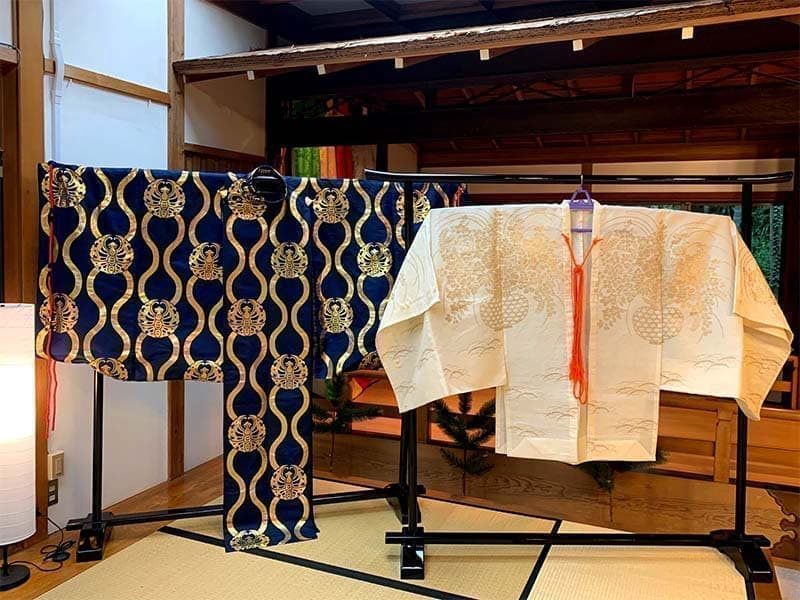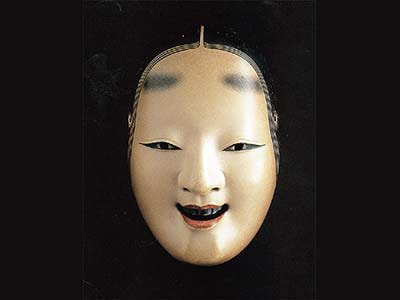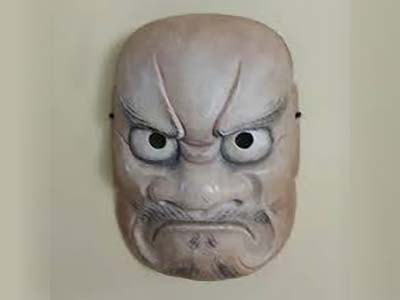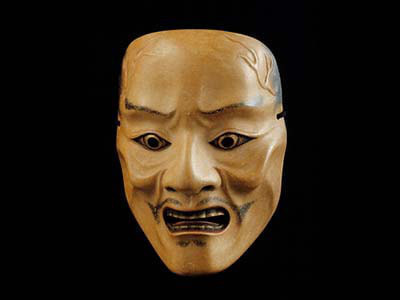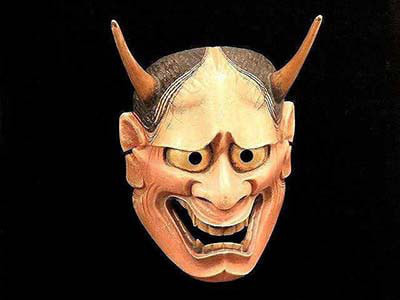 About the Noh Mask Craftsman
The noh mask for this event was made by Hisahito Iwasaki, a noh and kyogen mask craftsman who has over 40 years of expertise in making masks. His mask of "waka-onna (young woman)" was presented to Jacques Chirac, the former French president by Ryutaro Hashimoto, then Japanese prime minister, when Chirac came to Japan as a state guest in 1996.

His masks have been devoted to the National Noh Theatre and many shrines such as the Asama Shrine and the Samukawa Shrine. Also, the number of his masks, which have contributed to noh stages, reaches hundreds.


This is a very rare opportunity!
We offer you a precious experience JUST for taking a commemorative photo.
※It is currently canceled from COVID-19. Please wait for a while until it calms down a little more